Home of the world's only bi-coastal internet radio shows!
---
Coming in 2024!
LHO vs. JFK : The Final Analysis
Did Lee Harvey Oswald possess the state of mind to commit murder? Did he, in fact, fire on the president? Did he act of his own volition, was he manipulated, or part of group?
Does the Lone Assassin story of the crime endure under scrutiny, or must other nefarious parties be introduced to account for the elements of the crime?
Join the longest running debate in America! Coming in January 2024.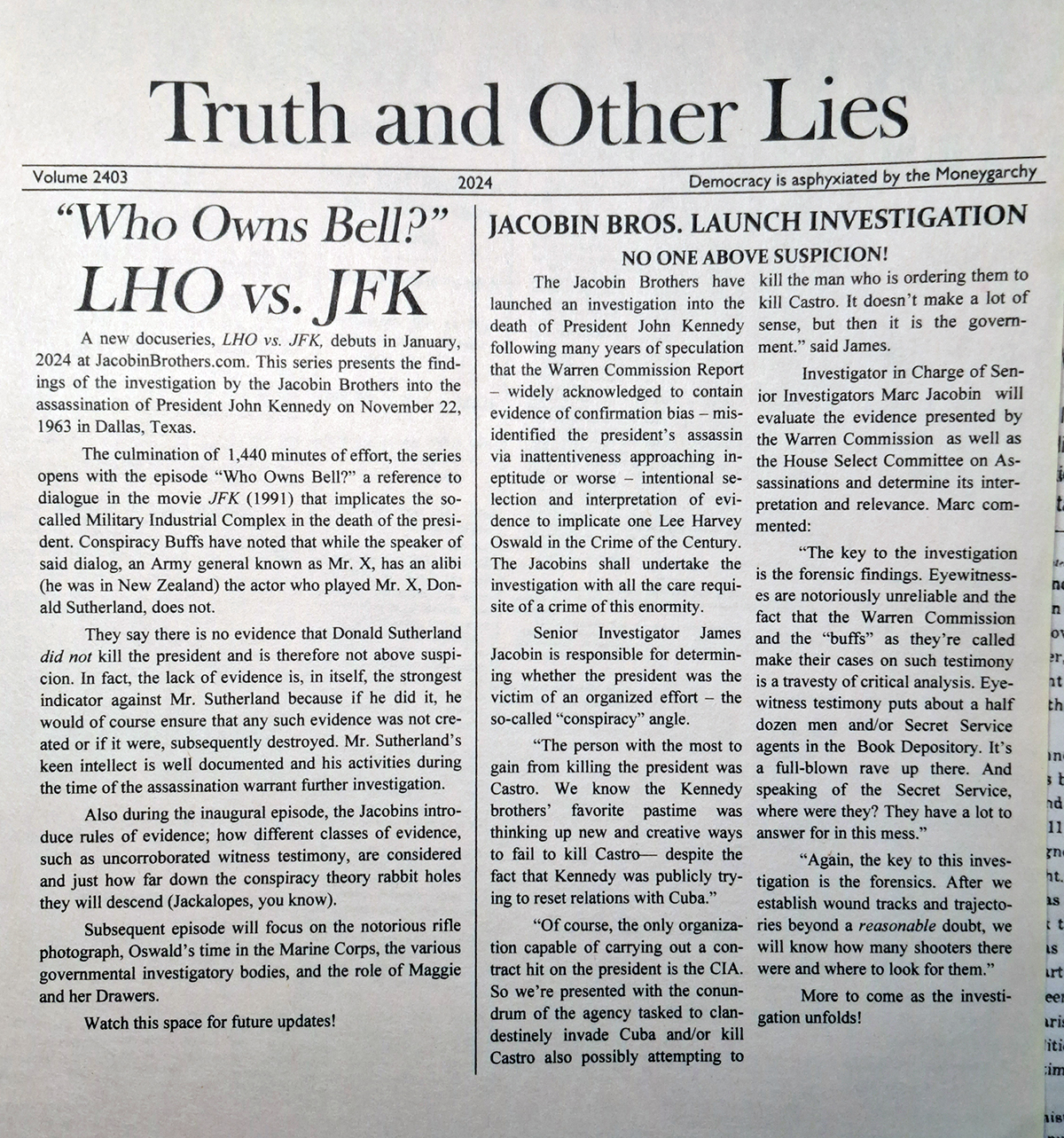 ---
• Listen to Featured Episodes
• Get branded Merjandise
Guest Content
Browse JacobinBrothers.com as a guest for access to
Membership has its Privileges!
Members enjoy access to the entire Jacobin Catalog! All released episodes of Jacobin Brothers Live! and Truth and Other Lies™ are available with your free membership to JacobinBrothers.com. Sign up free today and get a new perspective on infotainment!
Members may also download selected episodes for offline listening.
Exclusive Member Content
Truth and Other Lies™ Catalog
Jacobin Brothers™ Live Catalog
Marc's Blog
Jacobinisms
Quips
Cartoons
Promos
Bonus Content
Be Heard! (or read by someone with a French-sounding accent)
Text:
830-JACOBIN